Equity funding isn't for everyone. When you sell shares in your business you are, effectively, entering into a long-term relationship with your investors. Investors provide you with cash to grow your business but they will expect you to deliver them a return on that investment. Many investors will want to actively manage their investment. This means they will expect regular progress updates and they will have a view on how you grow the business. You are entering into a long-term relationship, a bit like a marriage. And, just as marriage isn't for everyone, so equity funding doesn't suit all founders.
Recently, Startup Observer asked Focused For Business' founder, Hatty Fawcett, to explain how founders can decide if equity funding is the best route for their startup, and what other funding options are available. It lead to an interesting discussion about the benefits of angel investors.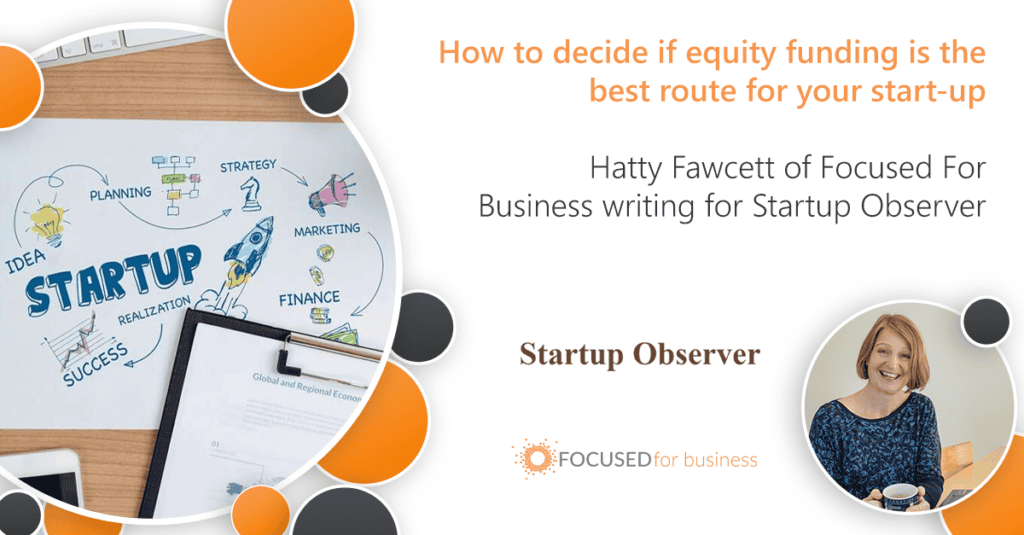 Further Reading:
What is the best way to fund my business? 10 founders share from their experience.