A recent report from Beauhurst and SFC Capital* reveals that it takes, on average, 15 months to find investors for a startup and close a first funding round. Small wonder that people say raising investment is time-consuming and a distraction! But almost all startups need investment at some point so how do you find investors for a startup quickly?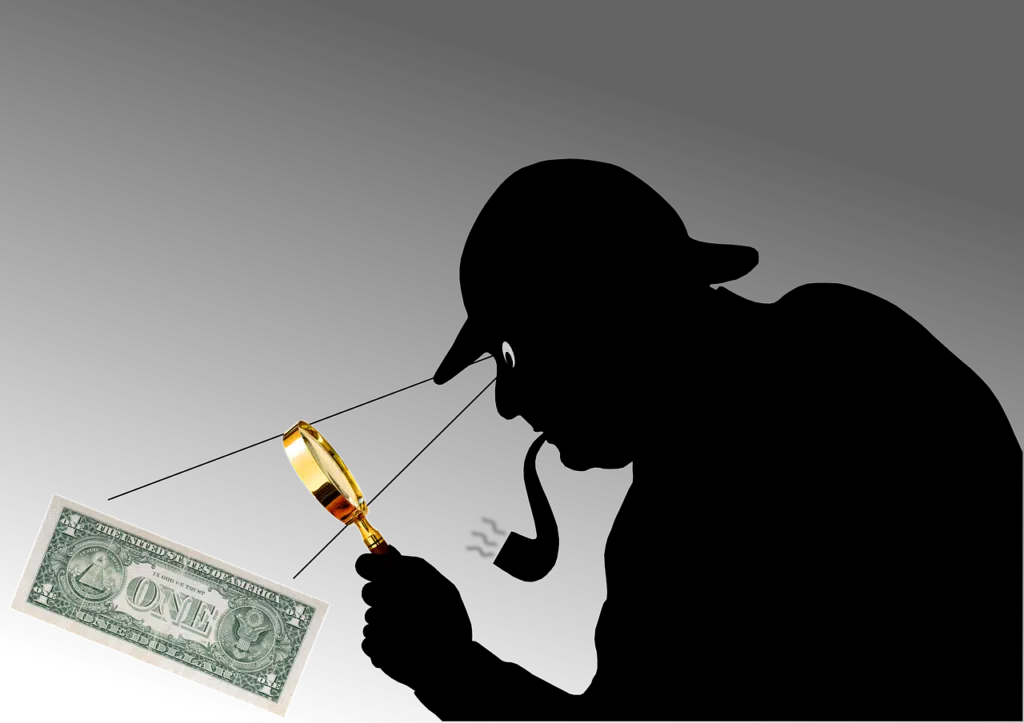 Focused For Business runs Funding Accelerator to make it quicker and easier for startups to raise investment. Hatty Fawcett, the programme's founder, asked graduates from the programme how they found investors for a startup. This "How to" guide is the result.
1. Be realistic
Ask any founder who has raised investment "How long did it take to raise investment?" and you'll get the response "Longer than I thought!".
Raising investment is time consuming. You have to treat a funding round like any project and make time for it. All the founders I spoke to recommended scheduling time in your diary every day for investor conversations and correspondence.
If you want to raise funding, schedule time to make it happen.
2. Set a timeframe for your funding round
Raising investment is a distraction from running your business. You don't want to prolong any distraction (and certainly not finding investors for a startup)! Being clear about when you want funding, aligning all your activity to that goal and minimising time-wasting activity is the key to success.
Focused For Business recommend its clients treat fund raising as a three month campaign. The first month is about preparing your investment opportunity – perfect the positioning, messages and all the documents investors will need. In the second month you want to focus on meeting investors. Aim to book at least 3 or 4 meetings a week. The final month is about corralling offers, completing due diligence and closing the round.
Keep focus by treating fund raising as a three month campaign.
3. Don't waste time talking to the wrong investors
Investors, like startups, come in many shapes and sizes. When trying to find investors for a startup you need to segment all the available investors and focus on the ones that are most like to back your startup – based on your stage of development, sector and size of raise.
Don't waste your time talking to Venture Capital (VCs) if you don't yet have revenue, focus on angel investors and early-stage funds that do back pre-revenue startups. One of the challenges faced by VCs in particular, is that they need to keep their market knowledge and awareness of the competition up to date. They will often meet with startups in sectors they are interested in, even when they know they can't investor in that startup at such an early stage. Whilst it may be flattering for a pre-revenue startup to get a meeting with a VC, it is very unlike to result in investment and therefore it is a distraction to be avoided!
Get clear which investors back startups at your stage and in your sector and focus on these.
4. How to find investors for a startup like yours
Having segmented the different types of investors, focus on reaching out to those investors that do back startups like yours.
Hugo Shephard, founder of Role Models recommends starting with your own network.
"I found my network was better [at delivering investment] than any angel network or introducers' contact list."
Statistically, it is most likely that your initial investment commitments will come from people who know you.
Angel networks can be a good place to find groups of investors – and the UK BAA provide a directory of UK angel networks. Be wary of events that are ill defined as there is a risk that you will end up pitching to investors who are not interested in your startup.
Claire Ayres, co-founder of Twist Teas experienced this first hand
"Pitch events can be quite unfocused if an angel network doesn't specialise by sector or stage of development. It can also be difficult to do any direct follow-up as the network's are protective of their members' contact data."
There are an increasing number of online platforms that connect investors and founder, including Angel Investment Network, Connectd, Angel List, Gust and Crunchbase to name but a few. However, to get the best result from these platforms you need to commit to researching and reaching out to specific investors on an individual basis.
Knowing which investors are interested in startups like yours is what matters. There are a number of ways you can research this.
Sifted provides a curated list of angel investors but, like any list it can become outdated quite quickly.
Alternatively, if you can identify competitors or companies operating in a similar market to yours who have recently received investment, you can use a number of methods to find out who backed those businesses. You can look the company up on the Companies House website, or use databases like Beauhurst or PitchBook, to find the names of their investors. Armed with this information you can find for ways to be introduced to the investors.
Specialist accelerators, which are usually focused on a particular sector or stage of development are another way of getting introductions to appropriate investors. Funding Accelerator, for example, focuses on startups raising investment for the first time and makes introductions to investors who invest at pre-seed and seed stage.
There are lots of ways to find investors – but an introduction gets the best response.
5. Get an investor's attention quickly
Having found suitable investors you want to get their attention quickly.
If you can't get a personal introduction to your target investor, then personalise your approach. Make reference to what you know about them. For example, you might open a conversation with "I know you are passionate about….and have invested in …."
Having made a connection, lead with a piece of information that makes your startup standout. This could be strong revenue growth, a well-known company that is a key customer or third party endorsement of your product or service in the form of an industry award or customer feedback.
Personalise your outreach to investors.
6. Busy people won't give you long to get to the point
Serious investors are busy people, they won't give you long before they have made up their mind whether this opportunity is for them…or not! Focused For Business' research shows that investors give you between two and five minutes before deciding whether to meet with a startup. In that time, they are looking for seven key pieces of information (7 Essentials that unlock startup equity investment) that allow them to assess whether this is an opportunity for them. It is why your executive summary is your most important investment document when it comes to investor outreach. Hugo Shepherd speaks to this point
"We spent a lot of time crafting our pitch messages – not just our pitch deck. We also used a graphic designer to help us convey our message visually. We received a lot of positive feedback on our pitch materials. Making a good first impression definitely helped us get meetings with investors."
A well-crafted one page executive summary helps investors see the opportunity for themselves so they can make a decision to meet you.
7. Keep up momentum
When you have an investor "on the hook", just like a fisherman, it is your job to reel the investor in. Do not expect – or wait for – an investor to take the initiative.
Once an investor has seen your one-pager and agreed they are interested in the opportunity, your aim should to book a meeting at which you can use your pitch deck to explain the opportunity in more detail. Be ready to divert from the flow of your pitch to respond and provide detail on the specific things that interest each investor. Some investors want to know about the team first, others the market opportunity in terms of USP, market size or competition.
If the meeting goes well you should expect to leave an investor with a detailed financial forecast which makes it easy to explore the commercials of the opportunity.
Different investors focus on different aspects of the deal, be ready to follow an investors interests.
8. Gauge interest and intent – not all investors are serious
"Serious investors make a decision quickly – usually within 2 or 3 calls. Either they like the business or they don't"
This was Hugo Shephard's experience. He cautions against investors who keep coming back with more and more questions.
It is your job to spot which investors are serious and which are just "kicking the tyres".
Having your Term Sheet ready is a great way to sort out who is serious, and who isn't. This is a non-binding document, but very useful in working out who is really interested in making an investment commitment.
Use a Term Sheet to work out who is serious about making an investment, and who isn't.
9. Create FOMO
In order to negotiate the fairest deal for all parties, you want to attract more than one offer of investment. Ideally you want investors lining up to offer you more investment than you actually need. That puts you in the driving seat and allows you to negotiate terms.
To drive multiple investment commitments you need to be come skilled at using the progress you've made in the business to maximum effect. You want to use your successes and achievement to create a sense of FOMO (Fear Of Missing Out). By releasing news – about a new signed customer contract, a new commitment from an investor, securing a lead investor – you show progress in the business and encourage those who haven't yet committed to come off the fence and back your startup.
As Claire Ayres explains
"We went back to investors that we had spoken to early in our investment round, but who had not committed to an investment, to update them on our progress. We used FOMO to allow us to double the investment we raised overall."
Hugo Shephard followed suit
"Whenever a big investor came on board, I would send out an email to my investor database and use FOMO to re-open conversations with investors who hadn't previously committed, or who were sitting on the fence, to see if they would follow the investor who had committed."
Running a "rolling round", such as SeedLegals SeedFast to bank commitments as they are made whilst also keeping the round open, allows you to start spending to deliver more progress in your startup and thus creating a virtuous circle.
Go back to potential investors with updates as the story of your business (and funding round) develops.
10. Surround yourself with people on a similar journey
Raising investment is a tough and surprisingly lonely job. Being part of a community of founders as committed as you, not only gives you access to new insights, tips and insider knowledge of what is working and what is not, but it also helps you to keep motivated and can even makes the process of raising investment fun! Funding Accelerator and Startup Masterminds: Funding provide support for the funding journey.
Surround yourself with other founders who are raising to maintain your motivation.
*******************************************************************************************************
Is your Startup ready to attract investors?
Take the Startup Investment Scorecard to discover if your Startup is ready to attract investors. Start here
Further Reading:
How to find a cornerstone or lead investor for your startup
How to kiss frogs and raise investment (or how to network with investors)
How to find investors for your startup: Three founders share what works
* Seeding to Succeed: Beauhurst and SFC Capital, July 2021