Running a startup or early-stage business can feel a bit like being on a roller coaster! Life can feel full of ups and downs, highs and lows! Startup Masterminds provides you with support for the journey.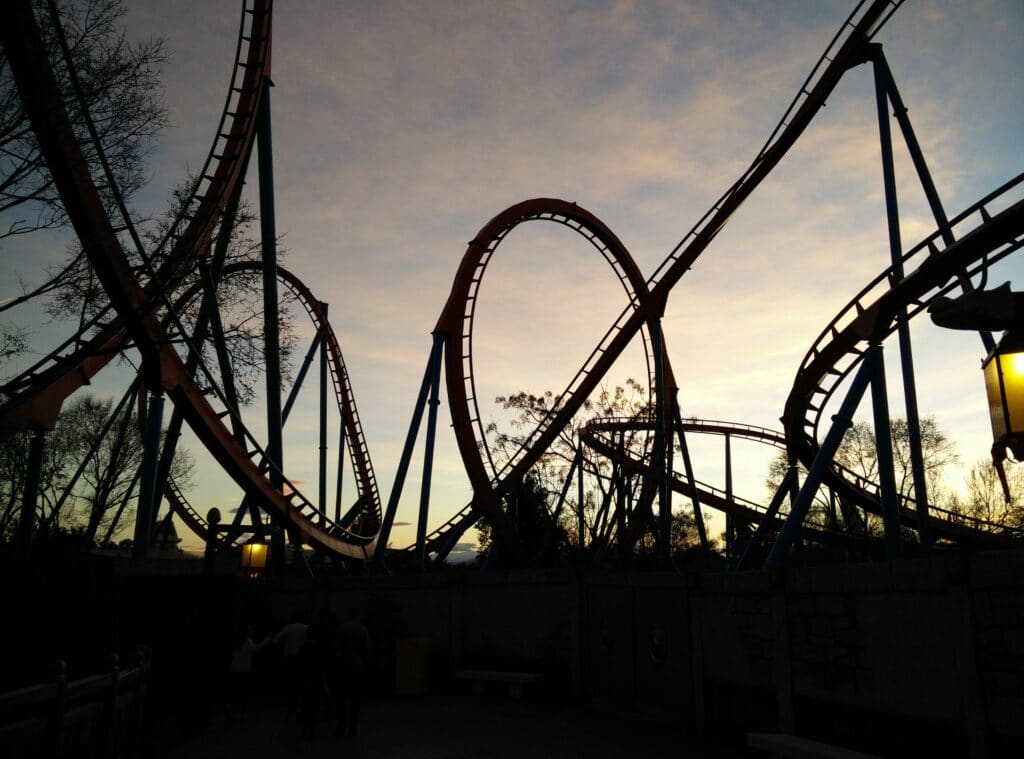 Most startup founders talk about three constant challenges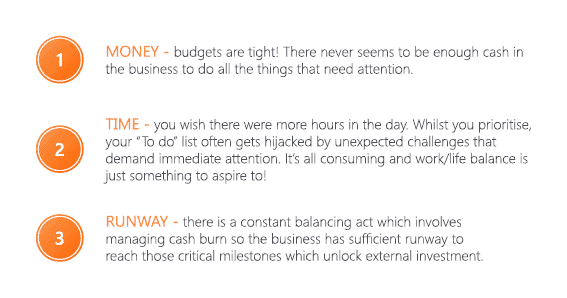 Startup Masterminds gives you focus and clarity for the journey
Startup Masterminds is an intimate, invitation only group of founders who meet (via Zoom) fortnightly on a Tuesday morning between 9-10am (GMT) for a productive hour that raises your game and moves your business forward.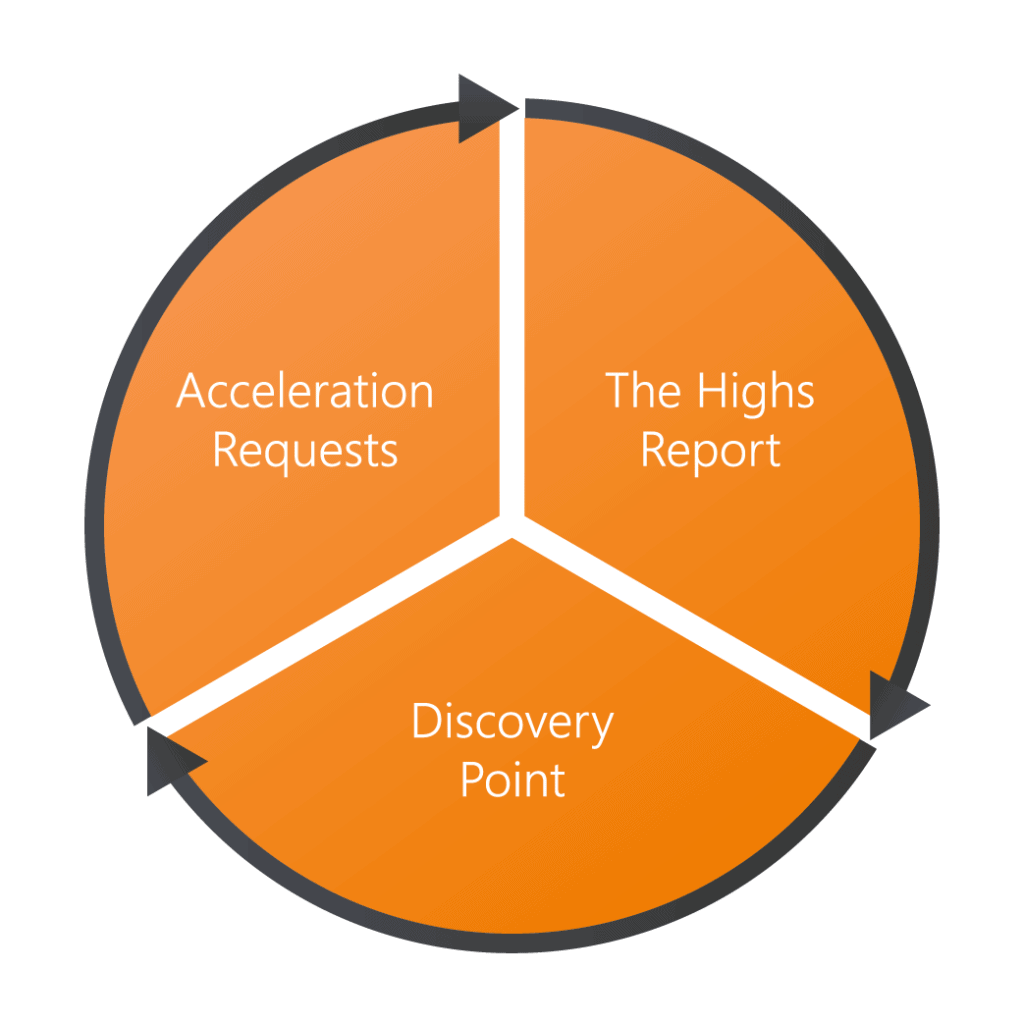 Startup Masterminds begins with The "Highs" Report where founders report on their successes and results.

The Discovery Point takes a deep dive into one aspect of the startup funding journey. Facilitated peer coaching draws out the group's experience and you are encouraged to commit to a "Test and Tweak experiment".

We close with a quick fire round of Acceleration Requests – requests for introductions, feedback and advice. The assembled community rally round to make it happen!
Who is Startup Masterminds for?
There are two Startup Masterminds groups – Traction and Funding. Membership of each group is by invitation only. To be eligible to join either group you must meet the criteria set out below:

What's included in your Startup Masterminds membership?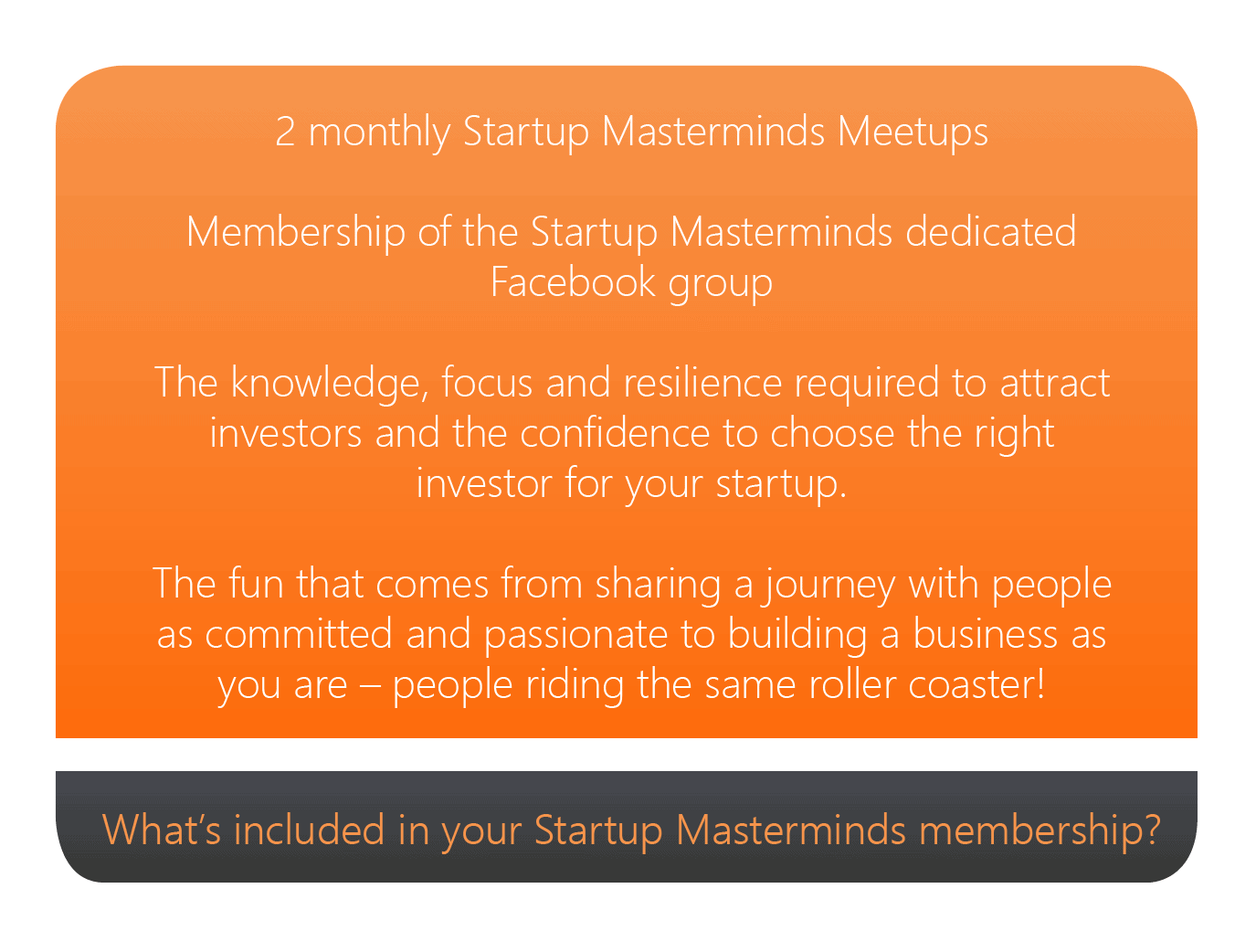 Find out more about Startup Masterminds
Not sure which Startup Masterminds group is for you? Take the Startup Investment Scorecard to determine which group you suits you best.
Want to join Startup Masterminds?
To join Startup Masterminds, click the button above and email Hatty Fawcett who facilitates Startup Masterminds.
From the Blog
Read: Traction makes it quicker for a Startup to raise funding
Read: What to raise equity investment? Is your business ready?