So you want to raise funding for a startup? To succeed, you'll need to speak the language of investors. Investors will ask "how much traction have you got?" Knowing what traction is, and being able to demonstrate this, makes it quicker to raise funding for a startup.
So, what is traction?
Traction is another way of investors asking for evidence.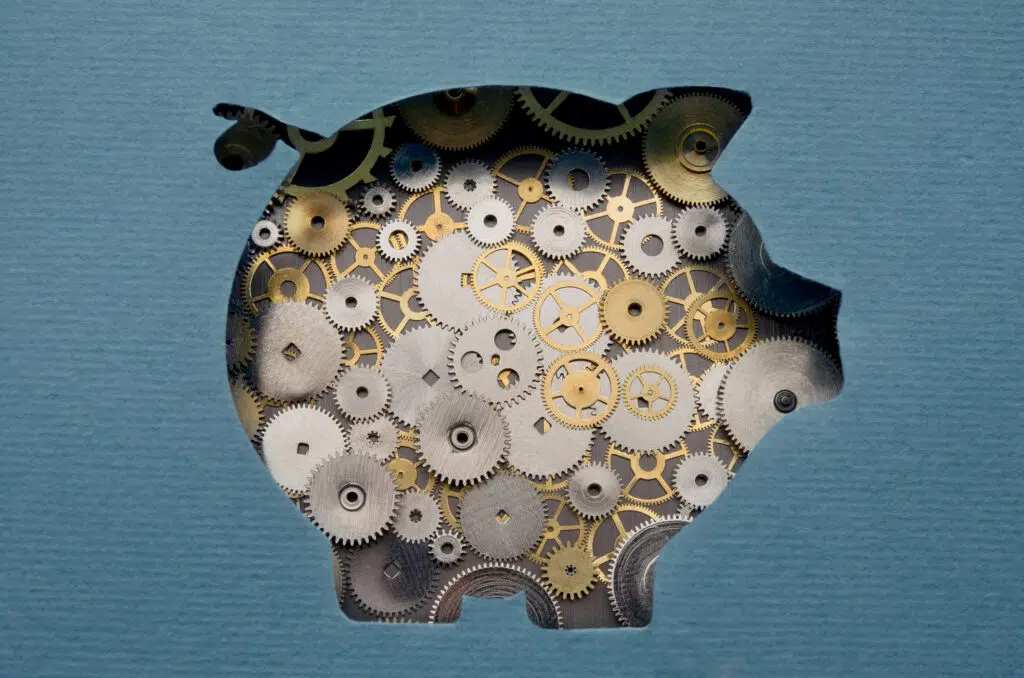 Funnily enough, investors don't throw money at a question mark. They don't back ideas or hunches. They take a calculated risk.
By backing a startup relatively early in its development, investors anticipate being able to make a significant return on their investment as the business grows. But backing a startup too soon, is risky. It's all to easy to lose money. Investors want to make sure their money won't be lost on expensive mistakes that don't actually grow the business. That's why investors are fixated with traction.
When an investor asks "what traction do you have?" they are really asking for evidence. Tangible evidence that proves a business is poised for growth.
Demonstrate traction to raise funding for a startup
Traction boils down to three things. You can think of it as an equation:
(MVP + Customers) Proven Marketing Machine = Traction
First you have to create a product or service – not just come up with an idea for a product. Investors call this first product your Minimum Viable Product or MVP. It might not have all the functionality – all the "bells and whistles" – you intend to add to your product over time but it must offer enough to solve a problem that customers' experience.
Step two is to prove customers love your product. This might just be a handful of "beta" customers, people trialling the product and able to explain why they like it. Does it save them time? Money? Or allow them to do something they've never been able to do before? If so, you are creating value. The best evidence of customer value is not just people using your product but people paying to use it. Investors love paying customers.
Once you have MVP and paying customers, you are out of the starting blocks. It can, sometimes, be enough to raise funding for a startup but if you can complete the traction equation you will "hook" investors faster.
Completing the traction equation means showing you can multiply the number of customers using your product in a predictable way – that you can grow your customer base with a proven marketing machine.
Proven means proven – not guessing! You will need to know exactly how much you have to spend on specific marketing channels in order to recruit a predictable number of customers. You could say investors are looking for a proven formula:
£XX,000 spent on Y marketing channels = Z new customers
This takes trial and error. Lots of experimentation and tweaking to reveal the winning formula. Ideally, you want to prove it works every time and can be repeated again and again. That is the Holy Grail as far as investors are concerned. Rather than you having to search for investors, this will have them queuing up to back your business.
Achieving traction isn't something that happens overnight. It takes focus, persistence and a series of "test and tweak" experiments. What's missing in your traction equation? What experiment could you commit to today to move closer to traction and raise funding for your startup?
Is your Startup ready for investment?
Take the Startup Investment Scorecard to discover if your Startup is ready for investment. Start here
Further reading
Want to raise equity investment? Is your business ready?
What is the best way to fund your my business?
When is the right time to raise investment for your startup?