It's tough raising investment right now. There are fewer investors and the amounts being invested are smaller. How should startups respond if they still need to raise investment?
There's a saying, "when the going gets tough, the tough get going". The sentiment of perseverance is positive – you need a good dose of that as a startup founder! But, is there an element of "do more of the same" in this saying too? That's less helpful. A change in your market needs a different response – not just more of the same.
Maddyness recently asked Focused For Business' founder Hatty Fawcett how she thought startups should respond as investors pull back in the light of a difficult economic climate. Hatty was quick to stress there's no one-size-fits-all answer. Instead she provided a number of considerations to reflect on, and recommended adjustments you can include in your funding plans if you're raising investment in a difficult economic climate.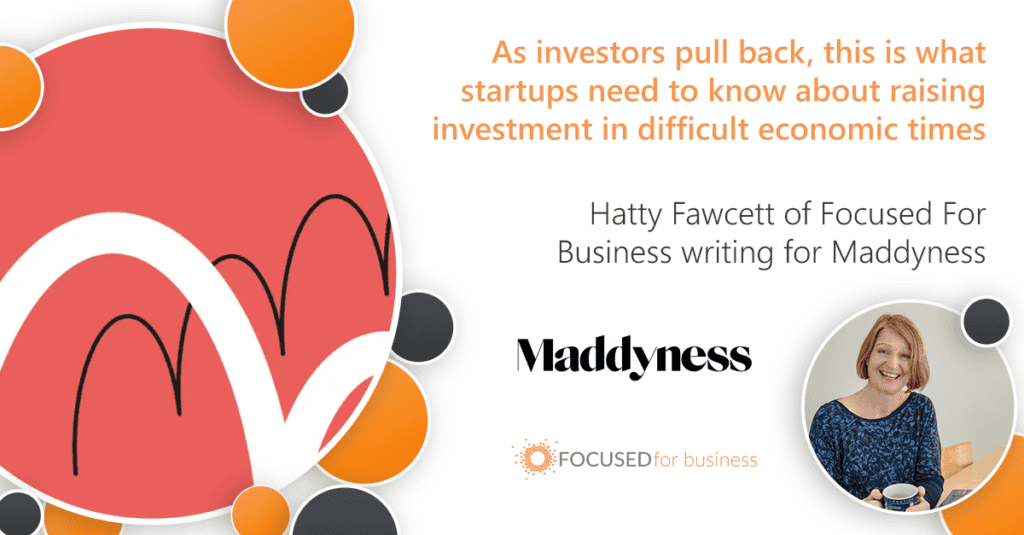 Is your startup ready for equity investment?
Find out how attractive your business is to investors by answering 20 quick questions