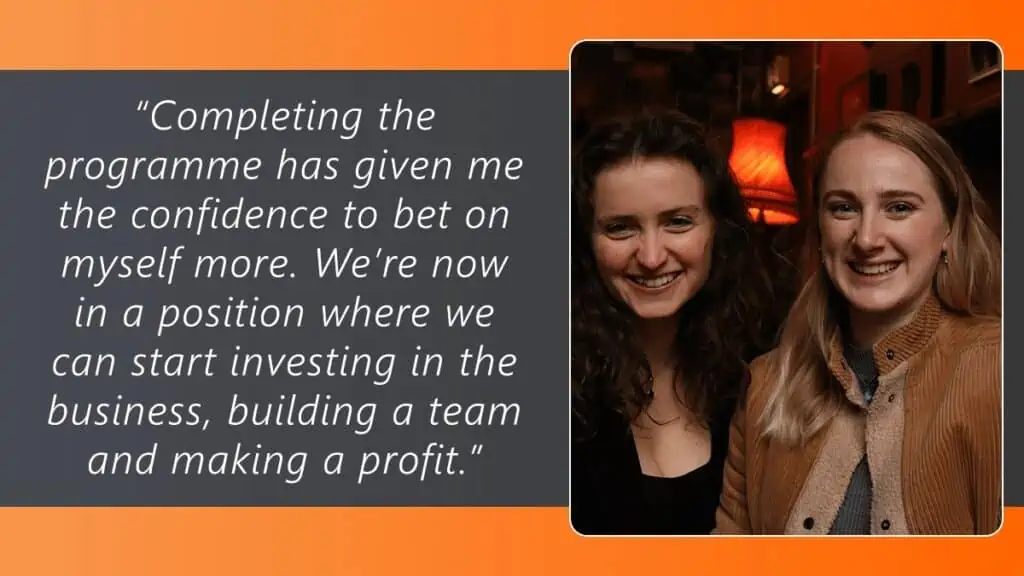 British Design Fund became PEEQUAL's largest investor but the reason they provided equity investment might surprise you…
Amber Probyn and Hazel McShane, the two co-founders of PEEQUAL the UK's first stand alone women's urinal, became very confident at pitching to investors whilst they were raising equity investment for their pre-revenue startup-up. However, this wasn't what caught the attention of their largest investor.
What actually impressed British Design Fund was the story of growth developed by PEEQUAL. Not in a "hockey stick" curve, "pie-in-the-sky" kind of a way, but in a tangible, demonstrable way using a strong financial forecast. As part of their participation in Funding Accelerator, PEEQUAL gained access to a financial forecast that made it easy for them to demonstrate month by month, year by year, how their business would grow.
PEEQUAL used this financial forecast template, provided as part of Funding Accelerator to convey the growth potential of their business. It was instrumental in them attracting equity investment for their startup. As Amber explains
"The forecast section of the programme was pivotal. One investor told us it was the most detailed and thought through forecast they had ever seen. They became our biggest investor because the forecast so impressed them. And because we compiled the forecast (rather than getting someone to do it for us) we could handle the questions and due diligence. It was easy to write up our assumptions too."