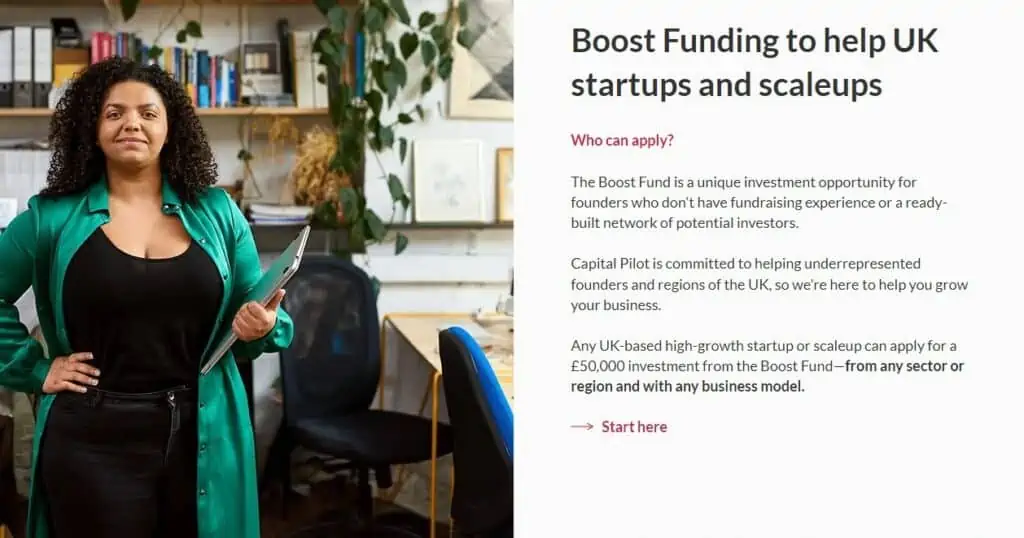 Our partner, Capital Pilot, is removing bias from the funding process to improve access to funding for all
Let's face it, raising equity investment is hard. All the statistics confirm how hard it can be for startups to access funding.
The numbers get worse if you happen to be a female founder, a founder from an ethnically diverse background or a startup that is based outside of London and the South-East.
Our partner, Capital Pilot, the Startup Investability Ratings Agency, is starting to change that. Three independent assessors look at each startup assessment submitted to Capital Pilot, and individually score the startup. Their scores are then amalgamated to give an overall assessment of how investable the startup is. The detailed 24 page report that is generated is full of positive feedback on progress made and useful insight on where to focus next.
A Capital Pilot assessment has long been a key step on the road to funding on the Funding Accelerator programme. Raising investment is time-consuming so it is important to know your likelihood of success before you launch a funding round.
With the launch of their first Boost Fund, a strong Capital Pilot Investability Rating has also provided access to funding, and could unlock an immediate investment of £50K for an eligible startup.
We're delighted to report that, based on the investments made by the first fund, Capital Pilot is also starting to remove bias from the investment process to improve access to funding for all.
Of the investments from Capital Pilot's first Boost Fund:
50% of investments went to female founders
40% of investments went to startups based outside of London
30% of investments went to ethnically diverse founders.
To score a strong investability rating and access Capital Pilot's Boost Fund, you need to provide a comprehensive long-from pitch deck, a credible financial forecast and a realistic valuation. 
Sprint One of Funding Accelerator supports you in preparing exactly what you need to apply to Capital Pilot. During the 4 week programme we show you the level of detail needed in your pitch deck, give you a financial forecast template the Capital Pilot assessors love, give you tools to reach a credible valuation and provide you with 1:1 feedback from our expert mentors. We'll even pay your Capital Pilot application fee. We have a strong track record of supporting founders in accessing a high enough score to receive funding too. We had a 50% success rate in supporting founders in accessing funding from the first Boost Fund.
Once you are fully prepared, it takes less than 30 minutes to complete an application for an Investability Rating. You'll receive a detailed report giving feedback on your startup within 7 days and, based on your rating, you will be told immediately if you qualify for investment. Funds are transferred immediately on completion of a simple advance subscription agreement (ASA).
For startups that don't make the grade initially the report provides clear guidance on the areas to focus on and, once addressed, startups can reapply to the Fund.
If you are unsure whether your startup is ready for investment take the Startup Investment Scorecard or attend a free Funding Strategy Workshop to gain advice on how to prepare for a funding round.