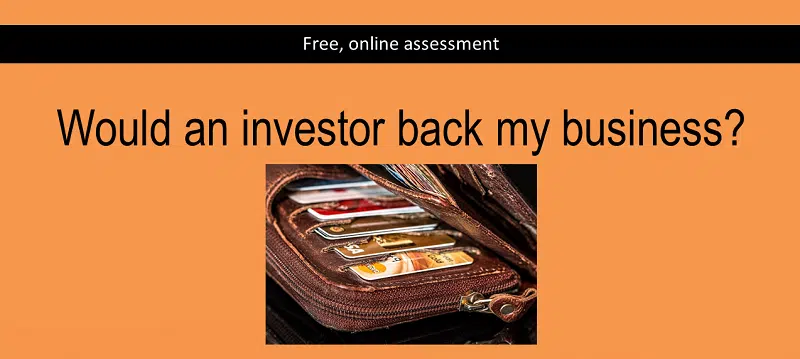 This quick online assessment gives you the lowdown…
Raising investment is time consuming. Networking to find the right investors, pitching to them and answering all their questions – let alone closing the deal – all takes time! So, it pays to know if your business is "investor ready" before you start looking for investment – saving you time, money and energy.
Focused For Business offers an independent online assessment that profiles your business from an investor's perspective, creating an Investment Profile Report which:
details the strengths – and potential weaknesses – of your investment deal as an investor see them
benchmarks your business valuation against other startups' valuations
highlights whether you are "investor ready" and what you should focus on if not.
How does it work?
Step 1:
You complete the online assessment which takes just 15 minutes.
Step 2:
Once you have submitted the assessment, you will receive an Investment Profile Report that explains how ready for investment your business is. You can then book a Funding Clinic with Hatty Fawcett to discuss your funding options.
Get Started