The first time you raise investment it can feel like a game of smoke and mirrors. It isn't clear exactly what information investors need in order to make a decision to invest. There is so much you could say but it is cutting to the salient points that get investors "on the hook".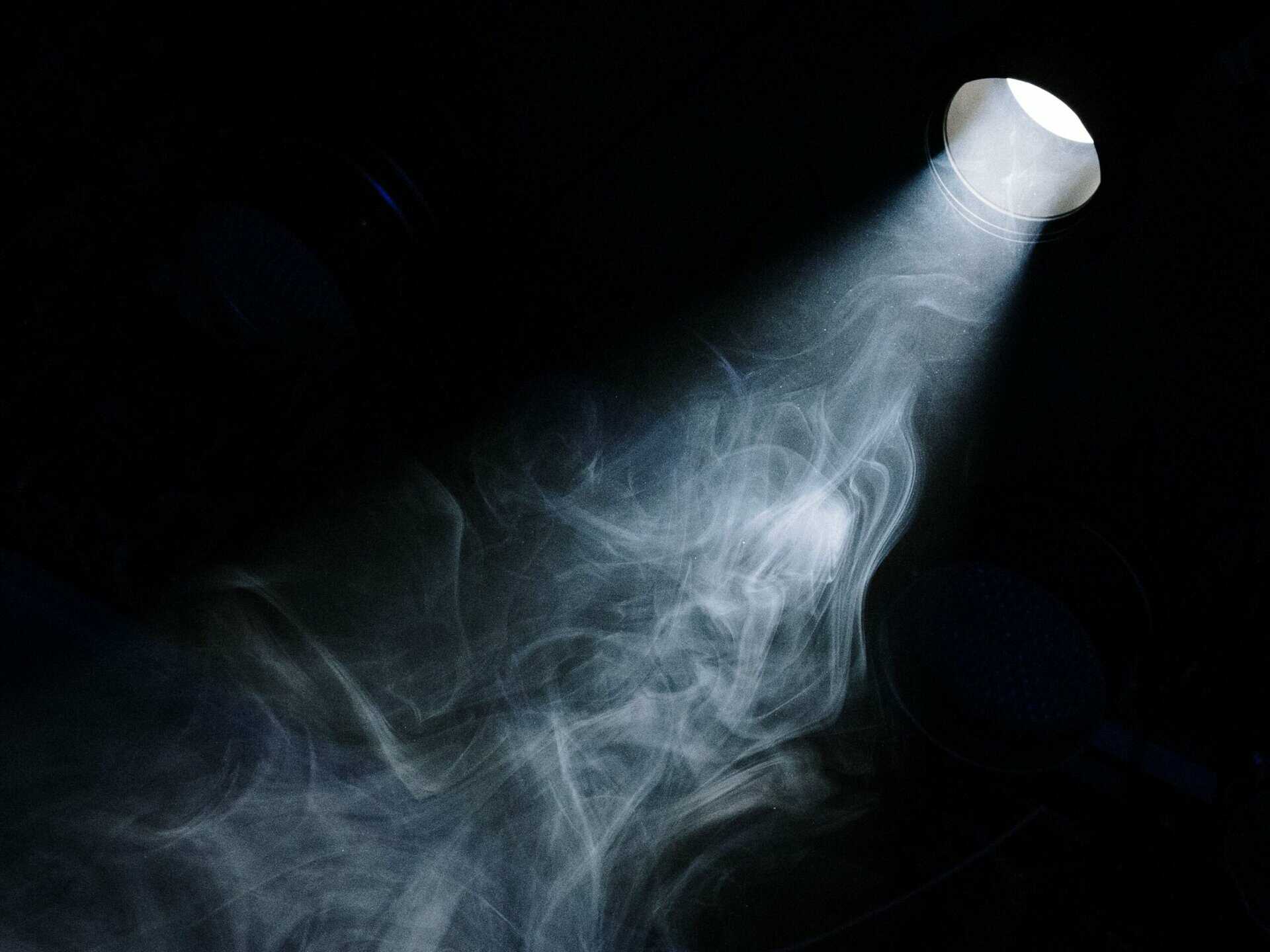 Making it quicker and easier to raise investment
There are plenty of people who will give you advice on what to say to investors. The problem is the more people you speak to the more – often contradictory – advice you get. You can end up more confused than when you started!
Funding Accelerator cuts through the noise, providing a clear process, a step-by-step approach and carefully designed assignments that make it quick and easy to become "investor ready".
A step-by-step approach to unlocking investment
Funding Accelerator uses a proven process to unlock investment. In the last 12 months participants have collectively raised over £1 million with individual businesses raising amounts form £10K to £350K. Fifty percent of the participants on the most recent Funding Accelerator had investors "on the hook" by the end of the programme.
A proven methodology
The Funding Accelerator methodology is based on a simple equation:
Clarity on exactly what information investors want from you and insight on how best to position and present that content so that it quickly catches an investor's attention
Connections in the form of introductions to investors – but also, to specialists who can help you finesse aspects of your investment opportunity. Most importantly, Funding Accelerator connects you to other founders. Founders as passionate and committed to raising investment to grow the business as you are. The insights that come from sharing with and learning from each other are instrumental in unlocking investment – especially today, in an uncertain environment.
Confidence to attract a range of investment offers and to choose the right offer for your startup, your business circumstances.
How it works
The key to unlocking equity investment involves perfectly aligning seven elements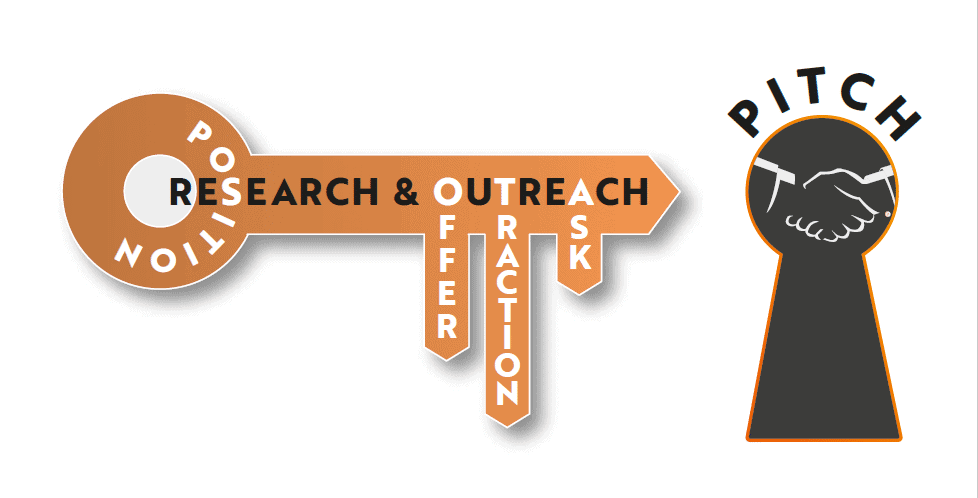 Position – develop the optimal positioning for your investment opportunity so you get investors "on the hook" quickly. The 7 Essentials of a successful pitch helps you focus on what matters to investors.
Traction – investors don't throw money at a question mark so demonstrate the value or "traction" you have already created by building "proof points" that evidence that value.
Ask – determine the right amount of investment to raise so you have the runway to succeed
Offer – set a valuation that attracts investors by offering a fair exchange of value, whilst also recognising what you have already achieved.
Investor research – Igain clarity on the right investor for your business and discover tools and techniques for finding those investors.
Investor outreach – use a proven investor outreach process to close the deal.
Investor outreach – use a proven investor outreach process to build relationships and close the deal.
Pitch – craft a number of pitches designed to open doors with investors and unlock investment.
What's included
Hatty Fawcett, who understands the process of raising investment first-hand having raised 2 rounds of funding for her own startup, is your guide through the process of unlocking investment.
Weekly Sprints focused on becoming investor ready
8 x 90 minute interactive Zoom workshops
Weekly assignments designed to drive action and build confidence
Learning what is needed is no use unless you also take action. Each week you are set an assignment which you bring to the following week's session. This is where the magic happens. Discussion about the assignment deepens the insight you gain. Peer group feedback improves your positioning and repetition and practise builds your confidence. It's a powerful equation. Completing all the assignments ensures you have everything you need to raise investment by the end of the programme.
1-2-1 mentoring to finesse key aspects of your investment opportunity
2 x 1-2-1 mentor sessions with investment specialists, selected from a menu of options based on your specific needs. Options include investment positioning, business valuation, financial forecasting and investor outreach.
Belonging to a community of committed founders on the same journey as you accelerates your learning
Asking questions, sharing experiences, giving and receiving feedback from founders as committed as you to raising investment accelerates your learning and builds your confidence.
Practise makes perfect
Funding Accelerator gives you everything you need to unlock investment and provides you with a supportive environment to practise the skills you will need to be successful at raising equity investment. The final session of the programme is Pitch Day where you present to your peers, the Funding Accelerator mentors and to specially invited investors to unlock investment.
What participants say about the programme
"As a start-up on an accelerator programme, we are surrounded by people who offer advice and tell us how we should approach raising investment but often they haven't actually been through the process themselves. Learning from someone who has successfully raised investment, and sharing the journey with other founders as committed as we are to raising investment has been a powerful learning experience. The content, insights and approach on Funding Accelerator made everything so clear. It pulled together many strands, crystalising everything in one place. The clarity we now have is compelling."  

Ralf Kernchen & Lorna Parris, Accelogress
An insightful, logical, guided process preparing your business for investment. Both the content and forum encourage learning through the peer group, moving all of the businesses forward faster based on each other's experiences and industry knowledge.

Tim Davies, Projekt Rising
After doing Funding Accelerator, I sent my summary document to an investor and he replied the next day to arrange a time to meet! The Accelerator has been invaluable. Thank you for all the help you have given me so far.

Elizabeth Titchmarsh, Saporista
About Hatty Fawcett
Funding Accelerator is led by Hatty Fawcett, who has been raising money for businesses and projects since she was eight. She has worked in three startups and raised £250,000 for her own startup.
Hatty managed some of the investments Kelly Hoppen made when Kelly was a "Dragon" on the TV show "Dragons Den", making business angel investments.
Hatty a unique perspective on raising investment, having raised investment as a founder, but also knowing what angel investors look for when they back a business.
Hatty is a Regional Manager for Angels Den, a Talent Spotter for The Startup Funding Club (SFC) and works with all the main crowdfunding platforms, putting her in a strong position to make introductions to investors.