Raising equity investment for your business and having shareholders join the business isn't the right option for everyone.
Raising equity investment is time-consuming and a distraction from your real job of running and growing your business. Before you embark on raising equity investment you want to ensure your startup has reached a stage in its development cycle where it is ready to attract investment. You will also want to make sure that equity investment is the best option for growing your business, and that there aren't other funding options (such as grant funding or loans) that are better suited to your needs.
Even when you have decided that equity is the best option, raising investment is not a walk in the park. There are lots of pitfalls you will want to avoid.
Recently, Maddyness asked me to share the three biggest mistakes founders make when raising equity investment, and how to avoid them!
We talked about:
How a business requires more than just "a good idea"
What to take into account when valuing your business
Why it is important to focus on the right investors – and not assume all investors are the same.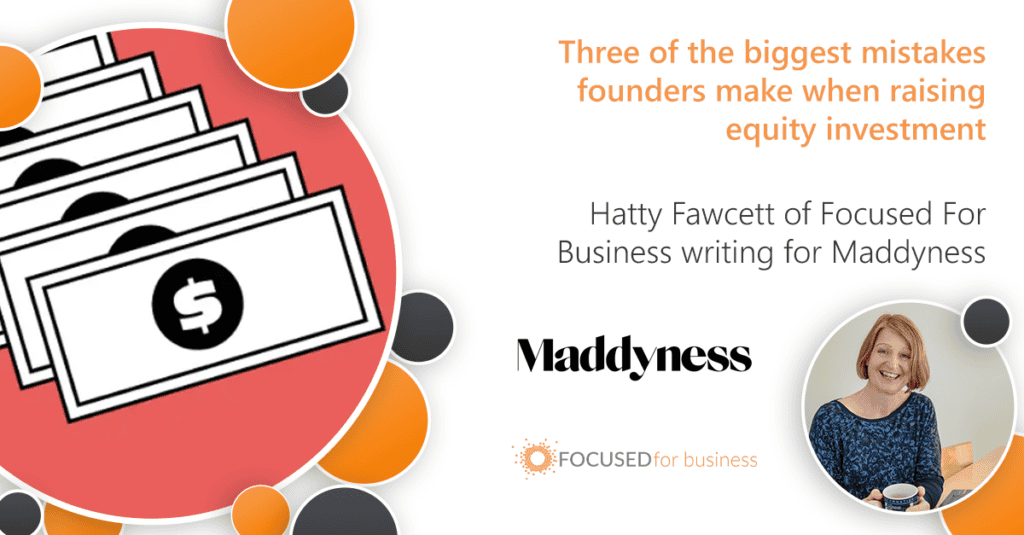 Is your startup ready for equity investment?
Find out how attractive your business is to investors by answering 20 quick questions