Let's face it, running a start-up (or any small business) is a roller-coaster. There are plenty of ups and downs, highs and lows. Maintaining motivation as a startup founder is challenging. You need resilience and persistence to cope when things aren't going to plan – but also the ability to recognise and celebrate successes when they occur.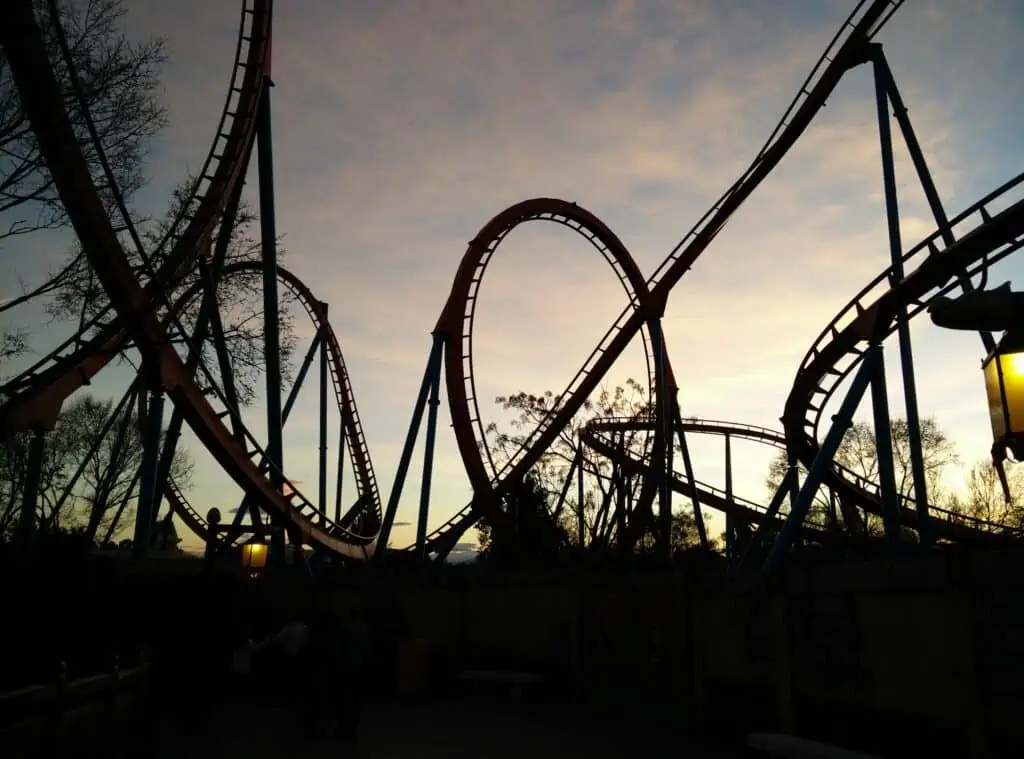 Managing your motivation as a startup founder isn't easy. Running my start-up, I can vividly recall days when I was as high as a kite with a product breakthrough, a partnership secured or a revenue target smashed. But there were also dark, despondent days when it was all I could do to stop myself giving up and throwing in the proverbial towel. I ranted about how impossibly hard it was, I certainly cried tears of frustration and sometimes just sat, staring into space unable to even summon up the energy for emotion. Perhaps you recognise this?
Many of the startup founders I speak to recognise that maintaining motivation is part of the startup journey – and that you have to dig deep, and look in unexpected places for that motivation.
Founder and MD of Small Pharma, Peter Rands reflected
"At my lowest points the thing I got most pleasure from was reading stories to my daughters before bed, so getting back in time for bedtime became my north star. "
Alessandro Santo, Founder at Last Mile Ventures recognised the frustration of hours of hard work seemingly getting you nowhere but he pushed himself forward by
"being stubbornly optimistic and willing to show the world that sooner or later I will be right."
Tom Rogers, Founder at MusicGurus recalled his lowest point was when his co-founder left the business but he kept himself motivated by
"focusing on short-term, achievable goals such as finishing a product. I also thought about the thousands of customers around the world that love MusicGurus and share our passion for learning music."
Another founder, who wished to remain anonymous, was clear about his lowest point – but also about the surprising benefit that came from that
"Early on in our development, we had a conversation with someone who had decades of experience in our particular sector. He challenged us on every single point of our proposition, expressing a serious amount of doubt on our ability to pull it off. We left the meeting shattered, but then we took a lot of the feedback on board and pivoted to a much easier product to launch. It ended up being valuable feedback, despite the pain.

Having a true sense of our purpose has been our North Star. Committing ourselves to this goal (rather than a particular solution) has allowed us to adapt and pivot when it was required."
Six things you can do today to keep motivated
Focus on one or two things that you can do, influence or change – and then do them! Being in action, focused on something you can do, distracts you from festering and worrying about the things you can't influence.
Search out at least one thing (there may be more when you start looking) every day that you can feel positive about. Acknowledge and celebrate that.
Talk to someone you trust about what you are going through. Whether its a founder of another business, a spouse or partner or a trusted friend, share what you are going through. Chances are that they can empathise with the situation, offer a suggestion or put, a more positive spin on the situation than you yourself can see. After all, a problem shared is a problem halved.
Look at the bigger picture. What is important to you in life – not just in your business. Commit to doing one thing a day/week/month that reminds you that your business isn't everything.
Remind yourself why you set-up your startup. Get back in touch with the passion and vision that had you start this journey.
Visualise how you will feel when your start-up turns the corner and things are going well. Imagine the feelings of achievement, excitement and – perhaps – pride you will have. All the pain and frustration you feel now is just the aperitif to that main course.
For every "low" there will be "high" coming
Remember, your startup journey is a roller coaster so for every "low" there will be a "high" just around the corner.
Tom Rogers commented on how these "highs" can come from unexpected places
"A most unexpected high came from doing a boot camp in the rain and the mud with our partners from Rockschool (and aching like hell the next day!)"
Of course, you never know when the "highs" are coming – but you have to keep the faith that they will. In the last month I have had two conversations with one startup founder. During the first conversation the founder was close to giving it all up – cash flow was tight, everything was taking at least twice as long as planned and potential investors were sitting on the fence, seemingly unable to make a decision about investment. It was all a waste of time – or so the founder was beginning to think.
Just two weeks later that same founder rang me and was ecstatic, brimming with excitement and enthusiasm again. They had made a product breakthrough, signed a contract with their perfect partner for a trial and the investors had come off the fence and backed them. Like buses, the "highs" had come three in a row!
Next time you are experiencing one of the inevitable lows of your startup journey, remember it can all change in the twinkling of an eye.
************************
Is your Startup ready for investment?
Take the Startup Investment Scorecard to discover if your Startup is ready for investment. Start here
Further reading
What is the best way to fund your my business?
When is the right time to raise investment for your startup?