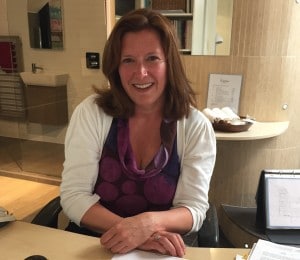 "I needed a practical, realistic and easy to implement plan to drive customers to my store and that was exactly what I got" Victoria Lombard, Store Manager, Ripples Bathrooms, Bournemouth
"I own the Bournemouth franchise for Ripples Bathrooms. We get a lot of brand marketing support from Head Office but we do our own local marketing. As a busy owner-manager whose priority is to help current customers, I found I didn't have as much time as I wanted to focus on local marketing which would bring new customers into store. I certainly didn't have time to stop and plan.
Hatty spent time with me to understand what was needed and what constraints (time and budget) I faced. She then developed a practical plan that focused on activities that were both realistic for me to undertake and which are proven to work. She also helped me present the plan to Head Office so that I was able to get central support for some of the activities, saving me time.
Hatty is great to work with. She listens to the issues and responds accordingly. Her recommendations were really practical to the extent that she provided email templates, content ideas and screen grabs showing how to improve my geographic listings on Google. Simple steps which will have a big impact.
Hatty reassured me and gave me confidence. I felt inspired and excited by working with her."
Read more testimonials