Movem, the online community marketplace for landlords, agencies and tenants to list and review rental properties, raised £200,000 on crowdfunding site Crowdcube in just ten days (in August 2016). The investment allows Movem to expand into the residential lettings market, growing the business significantly.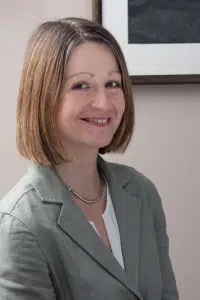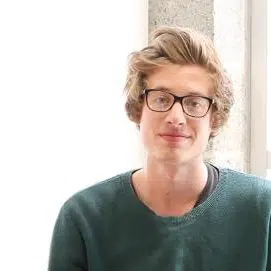 Hatty Fawcett, experienced crowdfunder and Founder of Focused For Business and Crowdfunding Accelerator, asked Peter to reflect on the process of crowdfunding and share his learnings.
"I loved the idea of having emotionally and financially invested brand advocates."
Hatty: What appealed to you about crowdfunding?
Peter: I loved the idea of having 100+ brand advocates who are emotionally and financially invested in our product.
Hatty: Did you consider any other forms of investment?
Peter: We considered raising funds privately, including business angel investment. However, I felt Movem needed to make a mark on the industry – which is exactly what crowdfunding helped us to do.
"Crowdfunding isn't easy – you've got to create momentum but that requires hard work."
Hatty: How easy did you find the process of preparing for crowdfunding?
Peter: Developing a crowdfunding campaign took a lot of time. It probably took me 2 months from making the decision to do crowdfunding to going live. The hardest thing for me was the video pitch. I knew it had to be good, but I didn't know anybody that could help me make one. So I did it myself. I rented camera gear, got a tripod and filmed/edited the whole thing on my own.
I wasn't actually that happy with the final cut, but I couldn't get any more footage, so I had to put up with what I had. On the positive side, that did stop me re-filming again and again. The guys at Crowdcube were very supportive too.
Hatty: If someone is considering crowdfunding, what advice would you offer them?
Peter: My biggest piece of advice is you need to recognise that crowdfunding isn't easy. There's a lot of work and effort that goes on behind the scenes. For example, I'd raised some of our investment target prior to putting our crowdfunding campaign live. That was hard work and took time, but it was really important in creating momentum for our crowdfunding campaign when it did go live. That's the key really, demonstrating momentum.
"I'd wake up at 7am every day and spend the whole day contacting as many people as I could. Literally until I went to bed!"
Peter: Even once you've gone live you have to keep that momentum going. You have to keep talking to everyone you think might be an investor. I'd wake up at 7am every day and spend the whole day contacting as many people as I could. Literally until I went to bed! I used everything available to me. LinkedIn, email contacts, the press, friends of friends, Facebook adverts…you name it. I tried it. Crowdfunding is a numbers game – and that requires persistence and hard work.
Hatty: What percentage of your crowdfunding target had you raised before you put your crowdfunding campaign live?
Peter: I had raised £85,000 so just over 40% of our target.
Hatty: Is there anything you would do differently, knowing what you know about crowdfunding now?
Peter: I'd probably be a bit more ambitious. I spoke to so many people during the course of our crowdfunding campaign, there was a ground swell of support and momentum. So many people got in touch afterwards that we could have easily funded £500k.
********************************************
Is your Startup ready for investment?
Take the Startup Investment Scorecard to discover if your Startup is ready for investment. Start here