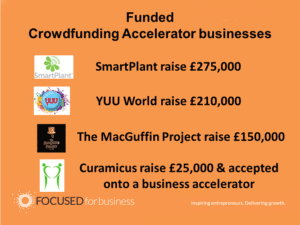 Crowdfunding Accelerator graduates have raised almost £660K of investment for their businesses. They've all worked hard, done their homework and reaped the rewards. Congratulations to all our graduates.
Crowdfunding Accelerator, an eight week online programme, makes it quicker and easier to prepare for crowdfunding, focusing your attention on the things that really matter.
Is your Startup ready for investment?
Take the Startup Investment Scorecard to discover if your Startup is ready for investment. Start here