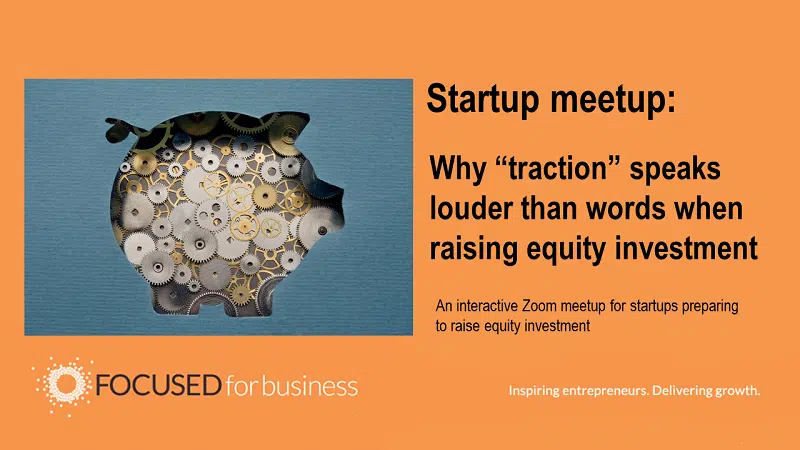 Raising equity investment can seem like a game of smoke and mirrors. It isn't clear exactly what information investors need in order to make a decision to invest. There is so much you could say but it is cutting to the salient points that get investors "on the hook".
This interactive meetup will explain what investors mean by "traction", giving you a clear focus for pitching your investment opportunity:
Uncover why "traction" speaks louder than words for investors
Discover the three elements which deliver "traction"
Explore ways in which you can evidence "traction" to quickly hook investors
This interactive meetup will start with presented content to spark a conversation but will include time for you to ask specific questions and to share your experiences too. You will also have the opportunity to hear about resources that make it quicker and easier to raise investment.
Reserve your free place here
If the Eventbrite booking checkout does not appear, you can book your ticket direct on Eventbrite