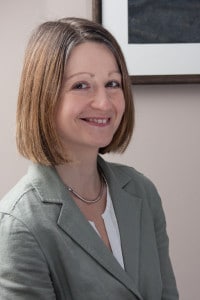 Hatty Fawcett, Founder of Focused For Business, had a 15 year career in marketing and e-commerce (including senior marketing positions at Moonpig.com and Woolworths.co.uk) before discovering her inner entrepreneur!
She joined a startup fashion retailer, EBTM.com, helping to grow turnover from a few pounds to £3.5 million in two years. She went on to found her own startup, Seek & Adore an online market place selling handmade work by British designer-makers.
Hatty raised two rounds of seed investment for Seek & Adore through business angel investment and equity crowdfunding. She learnt first-hand the challenges founders face when raising investment.
On a mission to make it quicker and easier to raise investment, Hatty founded Focused For Business and offers a range of online coaching programmes and masterclasses. Hatty is also the creator of Crowdfunding Accelerator.
Hatty not only understands but loves the challenges of running your own business, especially when budgets are tight. Her practical experience grounds all her work and she is passionate about helping other founders on their journey to success. She runs online Funding Clinics where businesses can explore their funding options and she regularly speaks and blogs on the topic of raising investment.
Hatty has an MBA from Imperial College, London and is a Chartered Marketer and member of the Chartered Institute of Marketing.
Hatty is a Regional Manager for Angels Den and a Talent Spotter for The Start-up Funding Club.
Read more about Hatty and what people say about working with her on Hatty's LinkedIn profile
Or get in touch