Crowdfunding Accelerator
Crowdfunding Accelerator is a practical, action-orientated eight week live and interactive online programme which makes it quicker and easier to succeed at crowdfunding.
What participants say about the programme:
Martin Andrew, BedStretch

"The content on this programme is excellent. It opened our eyes and changed our approach. It's been a brilliant experience."
Sharon Maddy-Patel, Maddy Lou Shoes

"The motivation I felt during my time on Crowdfunding Accelerator was powerful. I was kept accountable for progressing my crowdfunding campaign and given invaluable feedback every week."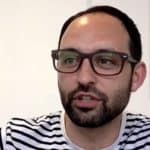 "The webinars are great but the best bit is interacting with the other participants and hearing how they are approaching their journey to investment."
Sue Frost, Curamicus

"I've found the feedback on the homework assignments most helpful. It feels like personal tuition."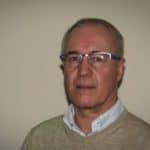 "I loved the practical, stepping-stones approach to the content and the way it is orientated to action. The materials are really good too."
Tilly Louise James, Buttafly

"I found this an informative and inspiring programme. I was feeling a bit half-hearted about doing another crowdfunding campaign but now feel motivated, inspired and yes, even excited! Hatty is a powerful facilitator and I feel confident that I now have all the tools necessary for a successful crowdfunding campaign"
How the programme works:
Crowdfunding Accelerator is delivered online in eight weekly 90 minute interactive video call sessions. There is no need to travel. Simply log in from your computer (with internet access) wherever you are. You will need a webcam and microphone to participate fully. The course is facilitated by Hatty Fawcett, an experience crowdfunder.
Dates for the next programme:
The next Crowdfunding Accelerator starts in September 2018.
The programme costs £500
You can read more about the programme here or find out more on
How to succeed at crowdfunding: Free webinar
This free 60 minute, live and interactive webinar reveals everything you need to know to succeed at crowdfunding from how to choose the right platform, what to put in your crowdfunding pitch and the thing that no one tells you but which really makes the difference between success and failure.
Find out more and book a place
To reserve a place on the next Crowdfunding Accelerator:
Want to join the next cohort of Crowdfunding Accelerator: SIGN UP NOW
Got questions about the programme? CONTACT HATTY