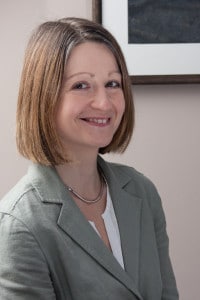 Hello. I'm Hatty Fawcett.
I've had a lot of fun (and success) working in marketing and e-commerce for the last 20 years or so. I was Marketing Director at Moonpig.com and Woolworths.co.uk and worked on some exciting marketing projects at the BBC.
I find early stage and small businesses most inspiring. I was Marketing Director at EBTM.com (a start-up online fashion retailer) and ran my own business for four and a half years (Seek & Adore, an upmarket online market place selling handmade work by British designer-makers), raising two rounds of external finance and growing the business on a tight marketing budget.
I not only understand, but love, the challenges of running your own business, especially when budgets are tight. My practical experience grounds and informs all my work. It's a real privilege to be able to share what I know to help others and to learn from the experience of others.
People tell me my energy and enthusiasm is contagious and inspires action. I know my commitment to your objective is palpable. This combination of focus and action is what excites me about working with small businesses, and is the "magic" that delivers growth.
I'm very honest and open and like to work with similarly minded people. It's important for building trust and getting to the heart of the issue. Websites don't get to the heart of an issue. A conversation starts that process so…
Give me a call on 07931 400740 or drop me a line at hatty@focusedforbusiness.com
Read what people say about working with Hatty.
Hatty has an MBA from Imperial College, London, is a Chartered Marketer and member of the Chartered Institute of Marketing.
Hatty is Dorset Regional Manager for Angels Den and a Talent Spotter for The Start-up Funding Club. She runs regular Funding Clinics in Poole where businesses can come and discuss their funding strategy.
Read more about Hatty Fawcett on her LinkedIn profile