"Crowdfunding Accelerator is an excellent way to explore crowdfunding in a real hands-on and practical way which resulted in having everything I needed to proceed." Claire Timbrell, Co-founder The MacGuffin Project
How to succeed at Crowdfunding – free online, interactive seminar – reserve your free place
Crowdfunding Accelerator an eight week online programme of workshops and mentoring that makes it quicker and easier to succeed at crowdfunding. 
Create an Executive Summary that attracts investors: Masterclass – a 90 minute online masterclass which gives you everything you need to sell your investment opportunity to business angels or crowdfunding investors. Find out more
Details of upcoming free Funding Clinics
LATEST BLOG POSTS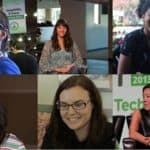 The fundamental problem facing female founders when raising investment – join the discussion on LinkedIn
Crowdfunding Accelerator graduates raise almost £400,000. Read more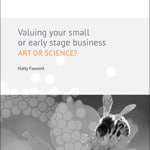 Sign up for special free content, practical tips and original blog updates. Once registered you will be emailed a free copy of Hatty Fawcett's e-book "Valuing your small or early stage business: Art or Science?"
Find out more about marketing strategies for small business and raising alternative investment below.